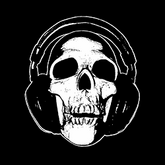 "Dave_O is a chill energy samurai temporarily residing within a human body. His voice is pretty low."
--Dave's introduction.
Dave_O, known worldwide as Vincent Price, is an early guest on Retsupurae and recurring guest on Retsutalk. He is known for his calm, soothing voice, sounding high, and for turning legs of both sexes to jelly. He currently resides in Oregon, having previously lived in Kentucky and California.
Retsupurae
Edit
Along with people like Scarboy and Proteus4994, Mr. Price was an early adopter of Retsupurae. Also like the aforementioned, he disappeared from Retsupurae videos. But from June to September 2012, made a reappearance in some Retsutalk episodes plugging his boring twitch stream and running his mouth about voting for Trump, and some Retsuflash videos.
Let's Plays
Edit
Dave_O was featured in Golgo 13, a Worms Armageddon tournament, Jeopardy, guested on Diabetus' Mario Galaxy 2 LP, and is currently doing a Minecraft LP. He still LPs on his own channel, and streams DAILY!!! on Twitch.
please check his twitch stream thank-you -- https://www.twitch.tv/ogdave_o
Retsupurae List
Edit
See also: Dave_O/List
Ad blocker interference detected!
Wikia is a free-to-use site that makes money from advertising. We have a modified experience for viewers using ad blockers

Wikia is not accessible if you've made further modifications. Remove the custom ad blocker rule(s) and the page will load as expected.